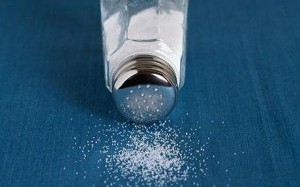 This calls into question the viability of using cell phone jammers in prisons to disable smuggled cell phones. At least for those jammers that aren't salt proof!
Jamming is one of the myriad ways being tested to address the supply of contraband cell phones in prisons around the world. A strategic focus on the demand side of this problem – prisoners' desire for more communications options while incarcerated – is what is missing from these expensive and impractical technology implementations.
A pinch of salt was all the prisoners of Kannur Central Jail in India needed to wreck a mobile phone jammer worth hundreds of thousands of rupees.
This is just one of the ingenious ways found out by prisoners to freely use mobile phones in various jails of the state.
A section of prisoners of the Kannur jail devised the salt technique after their attempts to damage the jammer by pouring boiling water and urinating on it failed.
"They sought the help of an engineer who was detained in a case," said a prison official. "As advised by the engineer, prisoners stashed salt they get with their daily meals. Then they formed a human pyramid to helped the engineer reach the jammer to put the salt".
The engineer placed the salt on the jammer and within a few weeks it became defunct, said the prison official.
Some jailbirds arrange for their friends to throw mobile phones across the wall of the prison after packing them in plastic bags.
In another instance, a prisoner staged a 'nude protest' after the jail authorities examined him following suspicion that he was hiding a mobile SIM card in the private areas of his body.
Also, the jammers at the Kannur central prison were recently switched off after the nearby residents complained that it was affecting their mobile communication. No need to say that this delighted the Kannur prisoners.
Prison authorities have now increased their vigil following the seizures of mobile phones and SIM cards in large numbers from various jails across the state.
Brian Byrne is the founder and Managing Partner of Dallas based
meshIP
, a technology services firm offering cloud computing strategies and services. He is an accomplished executive with senior management experience in all facets of the technology, telecom, cloud computing, and SaaS industries. He has proven success in developing, financing and executing strategic plans as well as launching new ventures. His background includes a record of significant achievement in international business development and his credentials include a MBA in Marketing and Management Strategy from the J.L. Kellogg Graduate School of Management at Northwestern University, a MS from the School of Computer Science at DePaul University, and a BBA in Finance from the University of Notre Dame.
He is also the inventor of the patented
meshDETECT
, Secure Prison Cell Phone Solutions.
Like it? Share it!