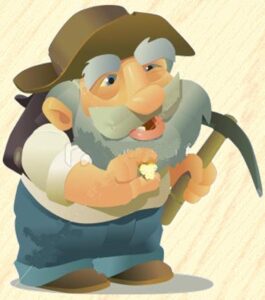 Update (4/18/14) The Wall Street Journal reports that Global Tel*Link Corp., the largest U.S. operator of prison phones, is being shopped by its private-equity owner American Securities, according to people familiar with the matter.
The sale process comes as federal regulators have capped the fees companies like Global Tel*Link can charge for interstate calls to and from inmates and as the government considers limiting charges for calls made within state lines.
The Mobile, Ala., company, known as GTL, has been passed between private-equity firms over the past decade, most recently selling in late 2011 for about $1 billion to New York-based American Securities LLC, which is now looking for a buyer for GTL.
It isn't clear whether regulatory matters were behind the latest private-equity owner's decision to shop GTL. The company's chief competitor, Securus Technologies Inc., has also been passed between private-equity firms and last year sold for about $700 million, a price that helped seller Castle Harlan Inc. roughly double its two-year investment, according to a person familiar with that deal.
GTL and Securus have come under scrutiny in recent years for the rates they charge for inmate calls.
(When Securus was being sold in 2013, we predicted that the pressure at the FCC to reduce prison calling rates likely meant reduced profitability for the dominant prison inmate telecommunications service providers Securus and Global Tel*Link…)
Update (12/19/11) American Securities LLC today announced that, in partnership with the company management, it has completed the acquisition of Global Tel*Link (GTL), a leading provider of communications solutions for the corrections industry, from Veritas Capital. Terms of the transaction were not disclosed. Equity was provided from funds managed by American Securities and from management.
"Since its entrance into the inmate telephone industry, Global Tel*Link has been a leading innovator of correctional communications. We are excited about working with Brian Oliver and his team as they continually upgrade GTL's technology and products to meet the increasing demands of correctional facilities for state-of-the-art telecommunications systems," said Paul Rossetti, a managing director of American Securities. "Global Tel*Link is the type of investment American Securities looks for: a market-leading company that is well-positioned for continued growth and has a strong management team in place."
Global Tel*Link is a provider of sophisticated inmate telecommunications services with a leading share of inmates nationwide including 14 of the 20 largest state contracts. Global Tel*Link's distinctive product line provides facilities with a convenient and secure phone system which requires less administrative supervision and at the same time decreases inmate phone-use fraud. GTL's products, including LazerPhone® and LazerVoice®, are designed for use in any size facility.
Brian Oliver, GTL's Chief Executive Officer, said, "We are very enthusiastic about the future of our business. At GTL, we recognize the importance of integrity to our customers, employees and business associates, and everyone works hard to assure that our customers have a satisfying and rewarding experience with us. We look forward to working with American Securities as we develop our long-term growth strategy and continue to build our business."
Update (11/30/11) Standard & Poor's Ratings Services said today that its ratings and outlook on Mobile, Ala.-based prison phone provider Global Tel*LinkCorp. (B/Stable/–) are not affected by the increase in the company's proposed term loan to $635 million from $605 million. The 'B' issue-level rating and '3' recovery rating on the term loan and $50 million revolving credit facility remain unchanged. The company intends to use the proceeds from this term loan, along with $389 million of common equity, to fund the buyout of the company's owners Veritas Capital and Goldman Sachs Direct and its affiliates by American Securities LLC. Pro forma for the transaction and including our adjustments for operating leases, we expect leverage to increase to about 6.2x for the 12 months ended Sept. 30, 2011 from the current 5.3x, which is still within the parameters of the current rating. We expect adjusted leverage to improve to around 5.0x by the end of 2012 following a full year's contribution from inmate telephone service provider Value-Added Communications (VAC) (acquired in August 2011) and from achievement of some additional cost savings throughout 2012. We also expect leverage to further improve to the high- to mid-4x area thereafter with the full-year benefits of synergies achieved in 2012, which we have conservatively assumed will be about $10 million, or roughly 50% of those targeted but not yet realized. The 'B' corporate credit rating and stable outlook on the company remain unchanged.
Update (11/21/11) From the New York State Public Service Commission: PROPOSED TRANSACTION FINANCING
Pursuant to a Stock Purchase Agreement dated October 28, 2011, ASP GTL will purchase all of the stock of GTEL Acquisition Corp. As a result, GTEL Acquisition Corp. will become a wholly-owned subsidiary of ASP GTL, and ASP GTL will acquire control of GTL and its wholly-owned subsidiaries VAC and PCS. Pre- transaction and post-transaction corporate structure charts are shown in Attachment A.
To finance the stock purchase, GTL will enter into a term credit facility of up to $605 million (6-year maturity from the transaction closing date) and a revolving credit facility of$50 million (5- year maturity from the transaction closing date). GTL will retire approximately $558 million of debt (secured by substantially all of the assets and property of GTEL Holdings, Inc., and its subsidiaries, including the Service Providers) at the time of closing. Additional credit, not to exceed $145 million, may be obtained post-closing by GTL. The petitioners therefore request Commission approval to incur aggregate debt of up to $800 million, which will be (a) secured by substantially all of the assets and property of GTEL Holdings, Inc., and its subsidiaries, including the Service Providers and any additional subsidiaries acquired from time to time, including but not limited to a perfected first-priority pledge of all the equity interests of such subsidiaries, including the Service Providers and any additional subsidiaries acquired from time to time; and (b) guaranteed by GTEL Holdings, Inc., and its subsidiaries, including the Service Providers and any additional subsidiaries acquired from time to time.
Update (11/9/11) From the FCC Website: APPLICATION FILED FOR THE TRANSFER OF CONTROL OF GLOBAL TEL*LINK CORPORATION, DSI-ITI, LLC,
PUBLIC COMMUNICATIONS SERVICES, INC., VALUE ADDED COMMUNICATIONS, INC., AND CONVERSANT TECHNOLOGIES, INC. TO ASP GTEL HOLDCO, LLC
On October 28, 2011, ASP GTEL Holdco, LLC (ASP GTL), Global Tel*Link Corporation (GTL), DSI-ITI, LLC (DSI-ITI), Public Communications Services, Inc. (PCS), Value-Added Communications, Inc. (VAC), and Conversant Technologies, Inc. (CTI) (GTL, DSI-ITI, PCS, VAC, and CTI collectively, the Acquired Entities) (ASP GTL and the Acquired Entities collectively, Applicants) filed an application pursuant to section 63.03 of the Commission's rules to transfer ultimate control of the Acquired Entities to ASP GTL.
DSI-ITI, PCS, VAC, and CTI are wholly owned subsidiaries of GTL. Applicants state that each entity has authority to provide interstate services in multiple states and specializes in the provision of inmate calling services to correctional facilities. GTL is a wholly owned subsidiary of GTEL Holdings, Inc., which is, in turn, a wholly owned subsidiary of GTEL Acquisition Corp. GTEL Acquisition Corp. is wholly owned by GTEL Holding, LLC, the ultimate parent company of the Acquired Entities. All entities are U.S.-based. ASP GTL, a Delaware limited liability company, is not, itself, a telecommunications provider. Applicants state that ASP GTEL Investco, LLC (ASP Investco), a Delaware limited liability company, will own 90 percent or more of ASP GTL. American Securities Partners VI, L.P. (ASP VI), a Delaware limited partnership, will own 95.7 percent of ASP Investco. ASP Investco and ASP IV are private equity entities. The general partner of ASP VI is American Securities Associates VI, LLC (ASA VI), a Delaware limited liability company, that will own 1 percent of ASP VI. The following individuals, all U.S. citizens, hold a 10 percent or greater (but less than 50 percent) ownership interest in ASA VI: Michael G. Fisch, Paul Rossetti, David Horing, and Matthew LeBaron. Applicants state that neither ASP GTL nor any of its 10 percent or greater direct or indirect owners hold interests in any other telecommunications entity.
Pursuant to the terms of the proposed transaction, GTEL Holding, LLC will transfer control of GTEL Acquisition Corp., GTEL Holdings, Inc., GTL, DSI-ITI, PCS, VAC, and CTI to ASP GTL. As a result, GTEL Acquisition Corp. will become a wholly owned subsidiary of ASP GTL, which will own 100 percent of the stock of GTEL Acquisition Corp. and which will result in ASP GTL acquiring ultimate control of GTL and its wholly owned subsidiaries. Applicants assert that the proposed transaction is entitled to presumptive streamlined treatment under section 63.03(b)(2)(i) of the Commission's rules and that a grant of the application will serve the public interest, convenience, and necessity.
Update (11/4/11): The latest word in the industry is that this is a done deal, though not formally announced yet. And the price is closer to $1B. It should be interesting to see if this is in fact the case and what it means for the current management and operations of Global Tel*Link
There's gold in them thar prisons.
A Mobile, Ala., private equity company is about to announce a deal to purchase the largest prison phone system in the US, a source close to the situation told The Post, making it one of the few leveraged loan deals to succeed in an almost frozen sector of the finance world.
Terms of the deal could not be determined, but Veritas Capital, another PE firm, and Goldman Sachs, which own the prison phone company called Global Tel Link, were asking $800 million for the operation.
American Securities Capital is expected to announce in a matter of days that it is buying GTL, sources said.
If Veritas and Goldman are able to fetch anywhere close to their asking price, they would pocket a profit of about 450 percent after owning GTL for less than three years, according to The Daily Deal.
GTL provides all prison phone service in Connecticut and New Jersey state prisons, and in Nassau County jails.
Inmates make collect calls, and the people who accept the charges pay GTL, mostly through pre-paid phone cards.
GTL operates monopolies and charges higher-than-normal calling card rates — which could be one reason it was able to attract bank financing while other prospective deals are withering on the vine.
Some have accused GTL and its rivals of price-gouging.
GTL in Connecticut charges $3.95 plus 89 cents a minute for interstate calls, according to Paul Wright, executive director of the Human Rights Defense Center.
Among the many complaints Wright said he hears is GTL and its smaller competitors require people to pay $4.50 to get $25 or $50 pre-paid cards before they can accept collect calls from prisoners, and GTL does not rebate unused dollars.
Goldman declined comment. American Securities and Veritas did not return calls.
Brian Byrne is the founder and Managing Partner of Dallas based
meshIP
, a technology services firm offering cloud computing strategies and services. He is an accomplished executive with senior management experience in all facets of the technology, telecom, cloud computing, and SaaS industries. He has proven success in developing, financing and executing strategic plans as well as launching new ventures. His background includes a record of significant achievement in international business development and his credentials include a MBA in Marketing and Management Strategy from the J.L. Kellogg Graduate School of Management at Northwestern University, a MS from the School of Computer Science at DePaul University, and a BBA in Finance from the University of Notre Dame.
He is also the inventor of the patented
meshDETECT
, Secure Prison Cell Phone Solutions.
Like it? Share it!