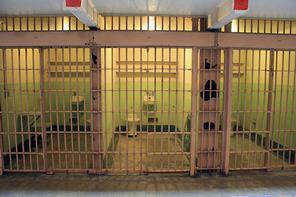 Here are two great insights into the demand for contraband prison cell phones and the desire for communication via telephone service in general in the nation's State prisons. The meshDETECT secure cell phone service is a solution that reduces the contraband value of smuggled cell phones while improving detainees' ability to communicate with family and friends:
Securus Technologies, an inmate telephone service provider, recently stated that the company "now completes over 120 million calls from inmates to friends and family members per year on all its calling platforms. Assuming that Securus handles about a third of total inmate calls, and that prisoners (inmates) in the U.S. number about 2.2 million, the Securus figure indicates that prisoners average about 14 telephone calls per month. This total does not include the large number of calls made using contraband cell phones.
–Source
Contraband cellphone confiscations in Mississippi and California have increased about six-fold from 2007 to 2010. Despite the sharp increase in confiscations, in Mississippi State Penitentiary (Parchman) in August, 2010, the average number of contraband cellphones confiscated monthly amounted to only about 14% of the total stock of contraband cellphones in the prison. At Parchman and at Brockbridge Correctional Facility in Maryland, managed access technology detected one active contraband cellphone per roughly nine prisoners. That's about the usual ratio for authorized wireline inmate telephones officially installed in prisons.
Brian Byrne is the founder and Managing Partner of Dallas based
meshIP
, a technology services firm offering cloud computing strategies and services. He is an accomplished executive with senior management experience in all facets of the technology, telecom, cloud computing, and SaaS industries. He has proven success in developing, financing and executing strategic plans as well as launching new ventures. His background includes a record of significant achievement in international business development and his credentials include a MBA in Marketing and Management Strategy from the J.L. Kellogg Graduate School of Management at Northwestern University, a MS from the School of Computer Science at DePaul University, and a BBA in Finance from the University of Notre Dame.
He is also the inventor of the patented
meshDETECT
, Secure Prison Cell Phone Solutions.
Like it? Share it!